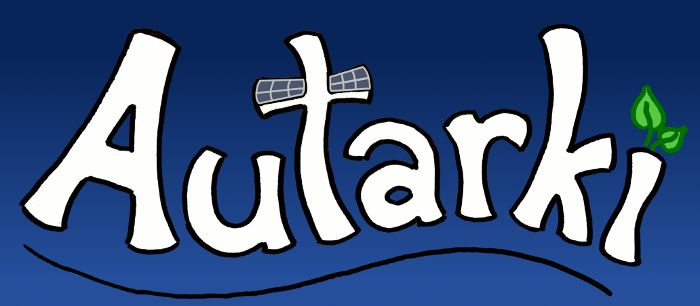 Autarki - the card game
Welcome at Autarki, the card game for environmental education!
Autarki is a free card game for everyone, developed specifically as a teaching material for schools or environmental organizations.
All cards can be downloaded here for free - simply print and play!
What is Autarki about?
In the game, your goal is to build an independent ecovillage and to supply sufficient food and energy for your growing population. This can be achieved with building cards, presenting many options of sustainable food and energy production. Moreover, each players has to face challenges each turn, while the others can influence the outcome with a large variety of entertaining action cards.
Autarki is interactive, uncomplicated, informative and fun!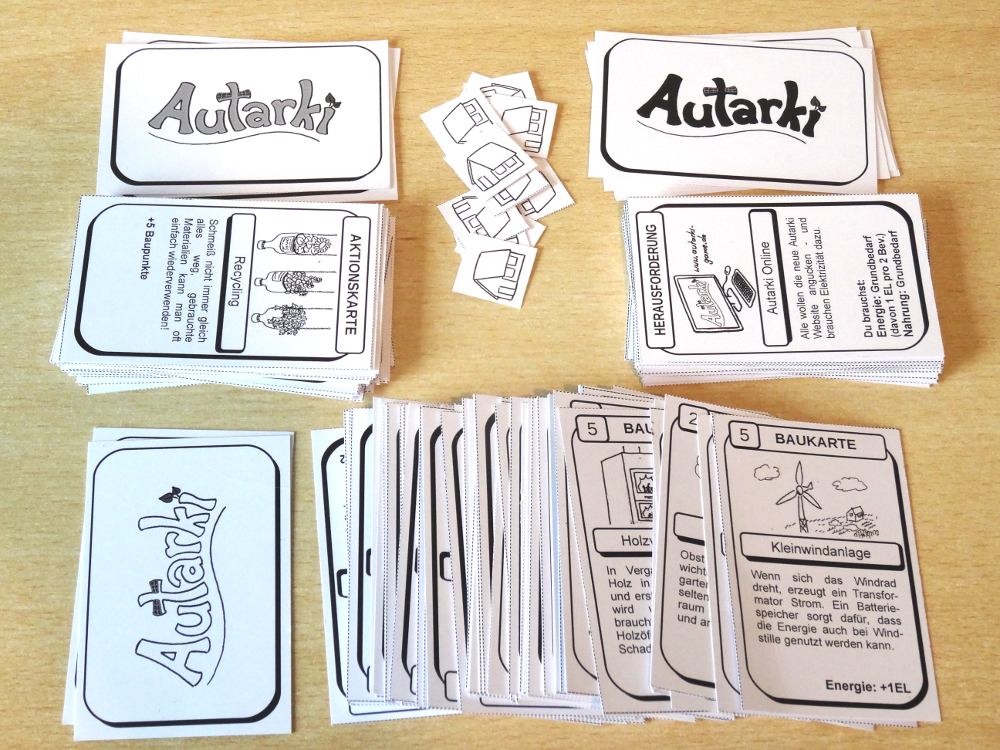 An introductory video about Autarki can be found here. Further explanations and background information are available in our Download section.
Who created Autarki?
The game was developed by Simone Krüger and Martina Hillbrand as a study project at Kiel University, Germany. Our mission is to make environmental discussions fun again! Autarki is not only supposed to inform, but also to motivate its players to get active for more sustainability.
Are you interested in developing Autarki further? In addition to the original German version, we have published an English translation in July 2017. We would like to create more translations and expansions of the game in the future. Proposals for new cards are always welcome! To tell us your own ideas and participate in our discussions, visit our Facebook page.
Join the game!